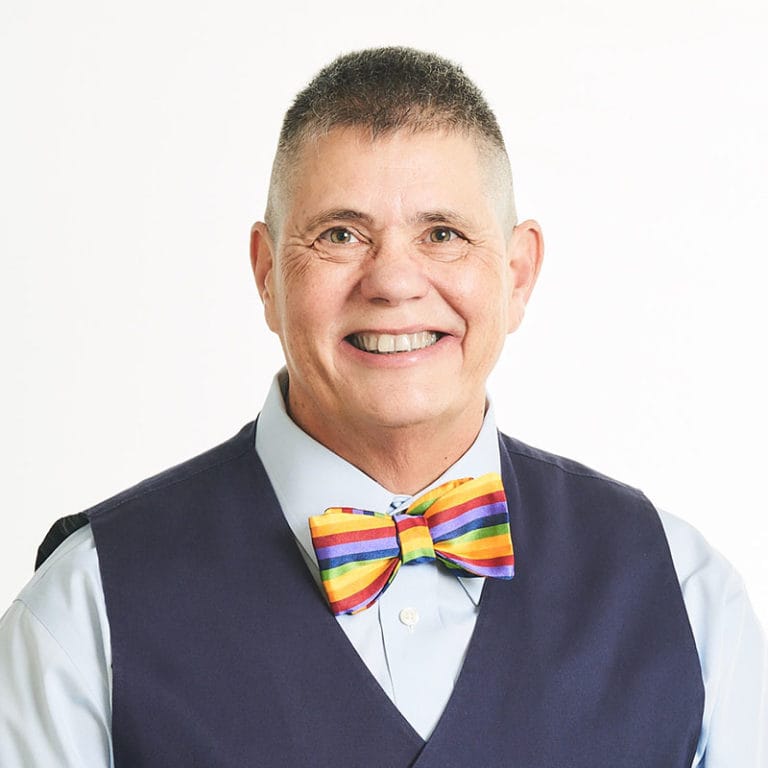 Jax C. Wheatley, CPA - Thon/He
Jax opened Queer Tax & Accounting to serve the needs of the LGBTQ community and beyond! Jax received their bachelor's in accounting from Portland State University. Jax has lived in the Portland area for over 40 years, and has been working here in accounting field since 1975. Jax is active in the local community, as a member of the American Institute of Certified Public Accountants, the Oregon Society of Certified Public Accountants and the Portland Area Business Association.
Jax has first-hand familiarity with the oft complicated legal and financial arrangements of queer couples. Jax doesn't just understand such complexity–Jax thrives on it. True equality is a long way off. But through the application of his accounting expertise, Jax strives to inform queer couples of the existing tax structure and the ways in which some of the tax benefits of marriage can be realized today.
In addition to serving individuals and couples, Jax has extensive experience with small businesses and non-profit organizations. Jax is proud to count Pride NW, organizers of Portland's Pride Festival, as one of Queer Tax & Accounting's clients. Due to his extensive experience with business and organizational development, many small businesses and non-profits in the Portland area rely on Jax's expert counsel.